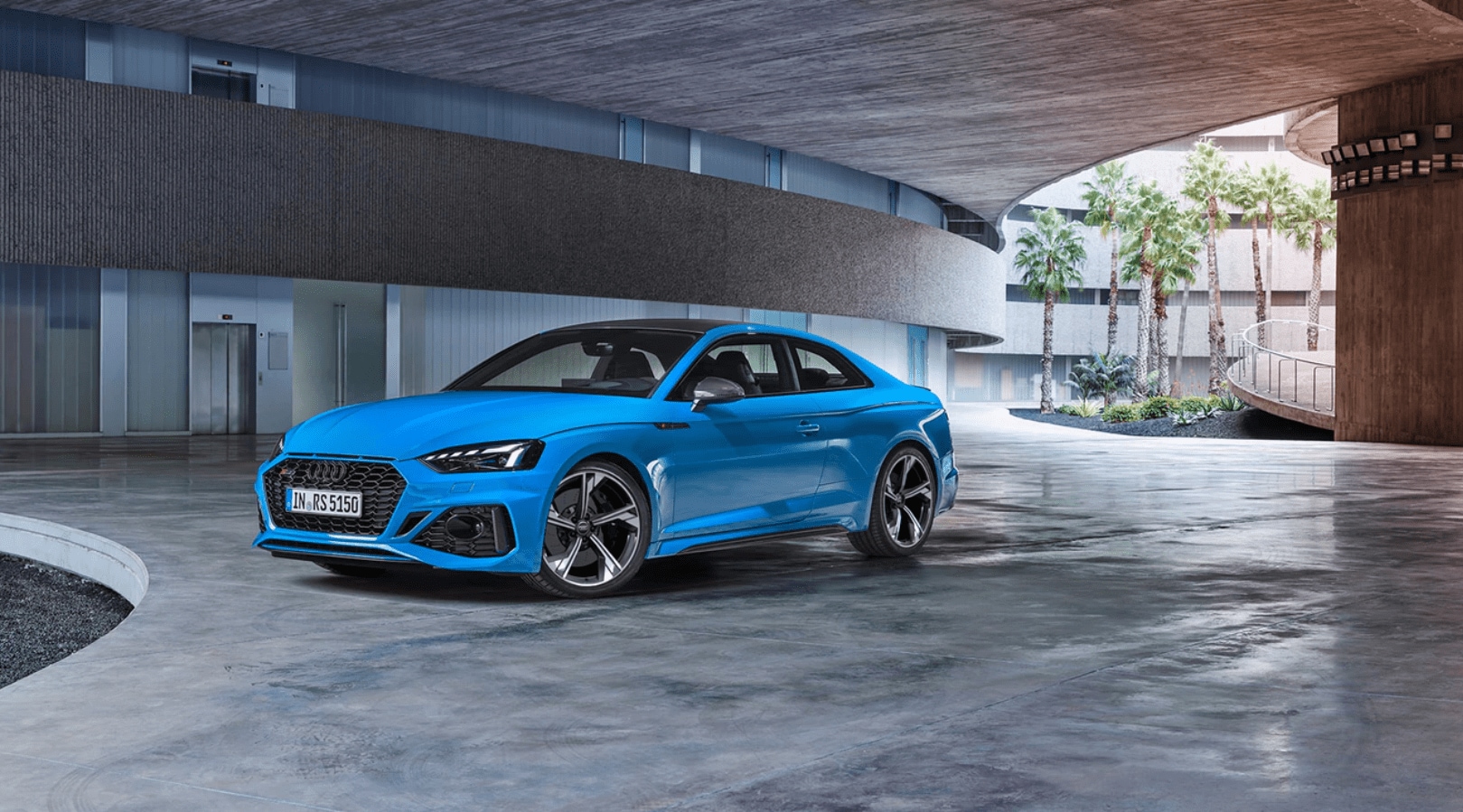 Engineered for high performance driving, the 2021 Audi RS 5 is a track-ready car to help drivers command all types of roads and highways. At Audi Indianapolis, we're proud to offer the 2021 Audi RS 5 to car shoppers who are looking for boldness over boring.
20
21 
Audi 
RS 5
Details
Under the hood sits an available 2.9-liter V6 engine that delivers 444 horsepower and 442 lb-ft of torque. And with its turbocharged system, you'll be able to go from 0 to 60 mpgh in a quick 3.7 seconds. 
To distribute all that power to the available quattro® all-wheel drive system, a smooth-shifting 8-speed Tiptronic® automatic transmission is available. Of course, the engine and transmission alone don't make the 2021 Audi RS 5 ready for the track. The combination of the RS sport suspension and 6-piston brake system can help you hug the curves and stop on a dime.
Like most Audi cars, the 2021 Audi RS 5 performs well on the interior, too. Sitting inside the cabin will make you feel comfortable and luxurious, a perfect match with its performance power. 
20
21 
Audi 
RS 5 
Safety and Special Features
Built to optimize its aerodynamic capabilities, the car's front fascia and spoiler is sure to draw admirers. While sitting in the racing inspired driver's seat, you'll be impressed with the wraparound dashboard that makes control easy and convenient.
When it comes to safety, we are particularly impressed with the available rear cross traffic assist system, which employs a group of sensors that alert you to cross traffic as you back out of parking spots. This will protect you and your passengers from harm and give you the peace of mind that you crave.
Audi lease deals in Indianapolis are available on a rotating basis, so make sure to visit our dealership to find out what's available.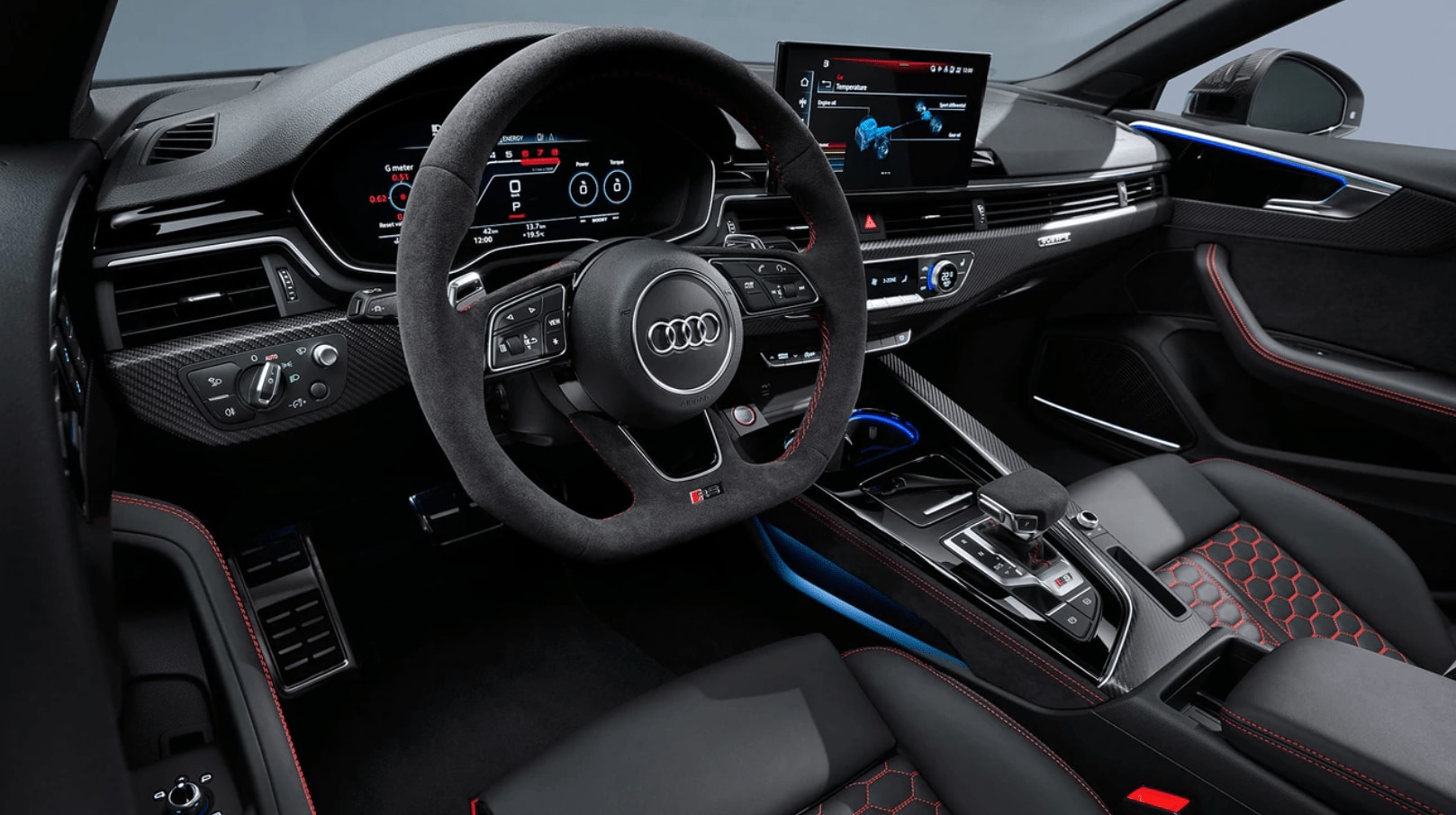 Buying a 
2021 Audi 
RS 5
The 2021 Audi RS 5 is best experienced firsthand. We invite you to come down our dealership and take it out for a spin. We also offer excellent Audi service for your existing vehicle. We hope to see you soon!