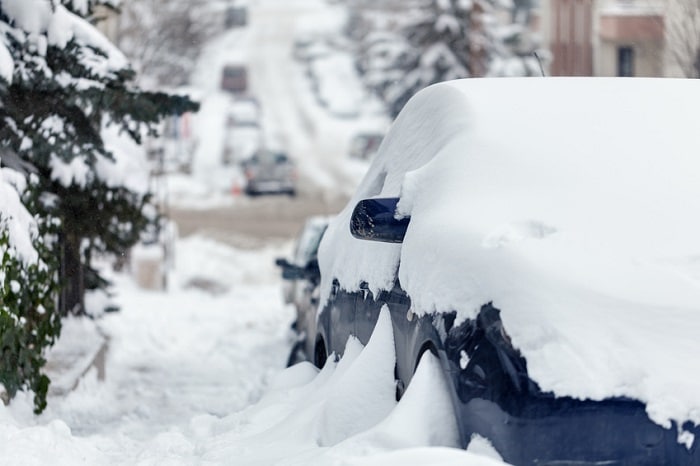 We may not have any snow on the roads just yet, but fall is the best time to think about your winter tires. Preparation is key for winter safety, and one great way to ensure that your new Audi is ready for the season is to let
Audi Indianapolis near Fishers
help you choose an official Audi Winter Wheel & Tire Package.
When temperatures drop to freezing, you can drive with confidence knowing that your car is equipped with just the right Audi Original Winter Tires. Performance-matched to your particular Audi model, Audi Original Winter Tires are purpose-built to handle both wet and dry conditions, whether on clear or snow-covered roads. Plus, you'll enjoy the peace of mind that comes with 24 months of Road Hazard Coverage against tire damage, which is included with every Audi Winter Wheel & Tire Package.
Benefits of choosing an Audi Winter Wheel & Tire Package:
Safer travels and less stress in inclement weather

Optimal Audi performance year-round

Extend the life of your summer tires and wheels by storing them away for the winter season

Your Audi Original Winter Tires will come mounted and balanced on Audi Genuine Alloy Wheels, which are precision-cast for strength and performance, and feature a multi-coat finish to protect against the harsh winter conditions. These wheels are specially designed to withstand the rigors of winter and adverse road conditions, remaining safe and stylish even against curbs, potholes, salt, sand, UV rays, and extreme conditions.
No matter which model you drive, there's an Audi Winter Wheel & Tire Package available for your car. Stop by Audi Indianapolis or call our Audi service department today to make an appointment and let our expert team ensure that your new Audi is safe, comfortable, and ready for this winter.