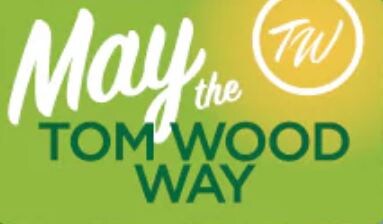 May is almost over, and after what seems like a particularly short spring, that means summer is almost here! For many, Memorial Day marks the beginning of summer. But here at your Tom Wood Audi dealership, we have another way to enjoy the start of summer. That's why this Memorial Day, and for the rest of this month, we want to invite you to celebrate May the Tom Wood Way. All month, you can get ready for summer fun by finding the perfect vehicle for whatever adventures you have planned.
If you want to make summer work more bearable with a better commute, take advantage of our special on the 2018 Audi A4. The Audi A4 is one of the most popular Audi models, and it's easy to see why - with luxury that sets a benchmark for the segment, a powerful engine that provides a great drive experience, and the advanced technology to make driving fun, what's not to love about the 2018 Audi A4? And if you do May the Tom Wood Way, you can lease it for only $323 a month.
If you have family road trips planned for the summer, perhaps the 2018 Audi Q5 would be a better fit. This SUV offers more space for the family, but still boasts the sporty drive experience of a sedan. But don't be fooled by the drive feel and the compact size - the 2018 Audi Q5 still has the power and versatility of an SUV, from off-road capabilities to cargo room for luggage, sports equipment, and more. And for a lease of just $389 a month, you can take your family on the road this summer.
No matter how else you plan to celebrate the summer, take some time this Memorial Day to do May the Tom Wood Way. Visit today to test drive a 2018 Audi Q5 or 2018 Audi A4. Indianapolis, IN drivers can make the most of their summer with a new car from Audi Indianapolis.