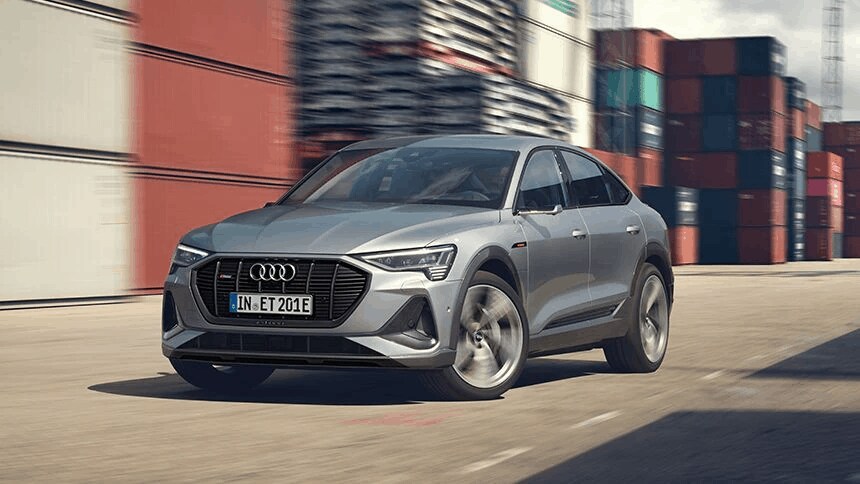 Efficient, stylish, and capable of truly impressive performance, the 2022 Audi e-Tron® Sportback gives fierce competition to its electric vehicle peers. Plus, with no shortage of luxury amenities characteristic of the Audi brand, there is more reason than ever to love this sleek and sporty car.
2022 Audi e-Tron® Sportback - Design Inspired by Motorsport
Distinguished from its sedan counterpart by the sloping rear pillar, the 2022 Audi e-Tron® Sportback embodies an authentic spirit of European motorsport in its racing-inspired design. Its classic latticework grille flanked by standard LED headlights never fails to draw the eye at our Audi dealership, and its nimble low stance exudes confidence and capability that commands respect.
2022 Audi e-Tron® Sportback - Excellence in Efficiency
The all-electric powertrain of the 2022 Audi e-Tron® Sportback is driven by dual electric motors that deliver a formidable 355 horsepower and 414 lb-ft of torque. That endows this EV with the ability to tow a maximum of 4,000 pounds, and engaging Sport mode unleashes this exquisite machine's full potential by outputting a remarkable 402 horsepower and 490 lb-ft of torque.
Exquisitely Economical
The 2022 Audi e-Tron® Sportback proudly delivers an efficient EPA-estimated 77 MPGe.
This system achieves an EPA-estimated driving range of 218 miles, and a 150-kW fast charger restores 80% of the battery's charge in only thirty minutes, ensuring you can always take to the road when the spirit of adventure moves you.
2022 Audi e-Tron® Sportback - A Cabin Beyond the Ordinary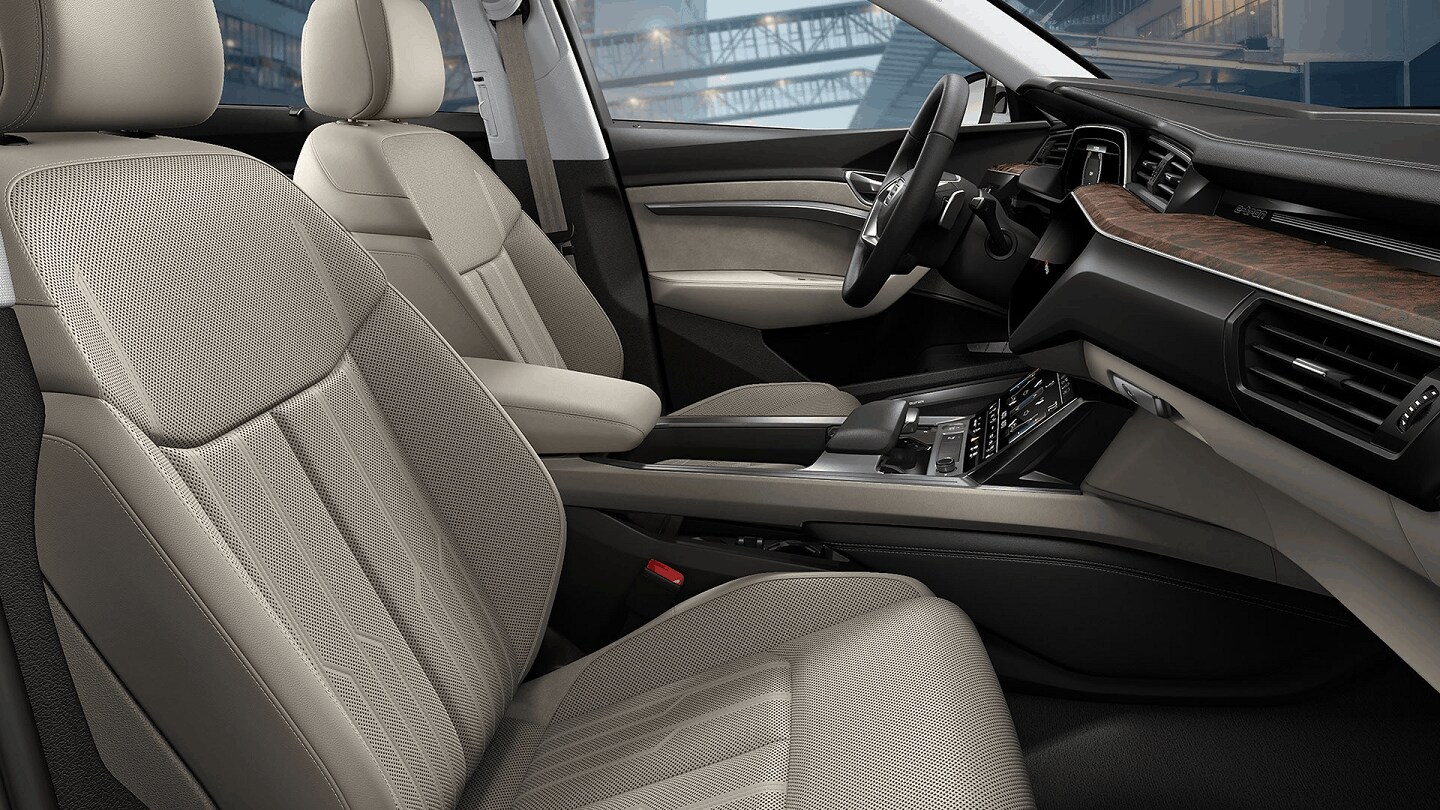 Within, the 2022 Audi e-Tron® Sportback exudes class and modern sophistication through a sleek faceted dashboard with three screens elegantly inset throughout. At this tier of luxury and refinement, wood trim and premium leatherette accents come standard.
Space to Spare
With its rear seats folded flat, the 2022 Audi e-Tron® Sportback offers 57 cubic feet of storage space, ensuring that there's always plenty of room for all of life's adventures.
Drivers near our Indiana Audi dealership particularly appreciate the roomy comfort of the cabin within the 2022 Audi e-Tron® Sportback, which boasts over 39 inches of rear-seat legroom and over 40 inches of legroom in the front.
Test Drive the 2022 Audi e-Tron® Sportback Today
To schedule your test drive of this remarkable sedan, call or visit our showroom at Audi Indianapolis. Whether you're in the market for a new or certified pre-owned Audi, our friendly and knowledgeable team is happy to help find the perfect vehicle to meet your needs.