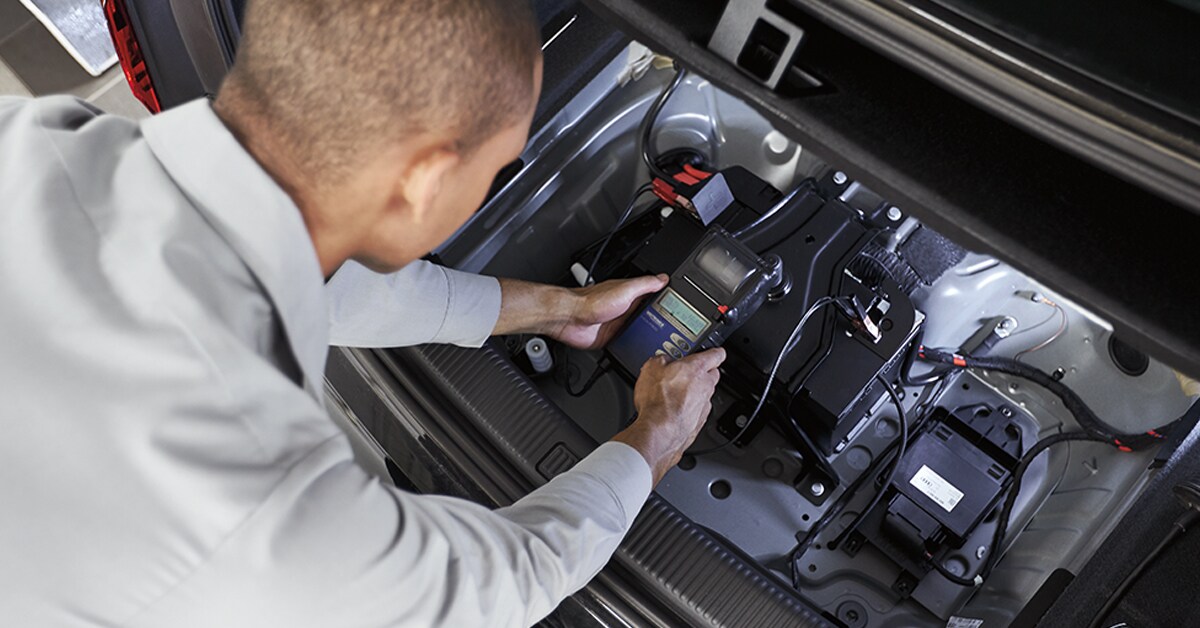 Sticking to a regular Audi service plan is integral to a long, enjoyable ownership experience. Your Audi car is built to last, but normal wear and tear will occur over time. Regular oil changes, tire rotations, and routine checkups are all important parts of keeping your vehicle running like new.
Audi Maintenance
How often you schedule your car for maintenance will depend on the type of vehicle and how often you drive it, but there are general guidelines you can follow to stay on track. We've created an Audi service checklist to provide an overview of common maintenance tasks.
Oil change

: An oil change is the most frequent service your vehicle will require. Your engine relies on clean, fresh oil to function properly. Over time, the oil can become contaminated with dirt and debris. When this happens, the oil can

'

t lubricate your engine properly causing your car to burn fuel faster and work harder than it should. Regular oil changes, around every 5,000 miles, will ensure this doesn

'

t happen.

Tire Check and Tire Rotation

: It is important that your tires are always properly inflated. This helps keep your tires safe and improves your fuel economy. Tire tread is another thing to keep an eye on. Good tire tread improves acceleration and stopping power. Over time, tires do wear down, some quicker than others. A regular tire rotation and tire check can help prolong the life of your tires.

Regular Checkup

: A regular checkup can help spot any potential problems, such as an Audi part that may need to be replaced. During your checkup, a technician will inspect every part of the vehicle and top up anything that

'

s running low, such as transmission fluid and brake fluid.
When the time comes to schedule Audi service, you can trust the experts at our Audi dealership in Indianapolis, IN. Our experienced technicians are all factory-trained and know your Audi vehicle inside and out. You can always expect quick and reliable car care and outstanding customer service.