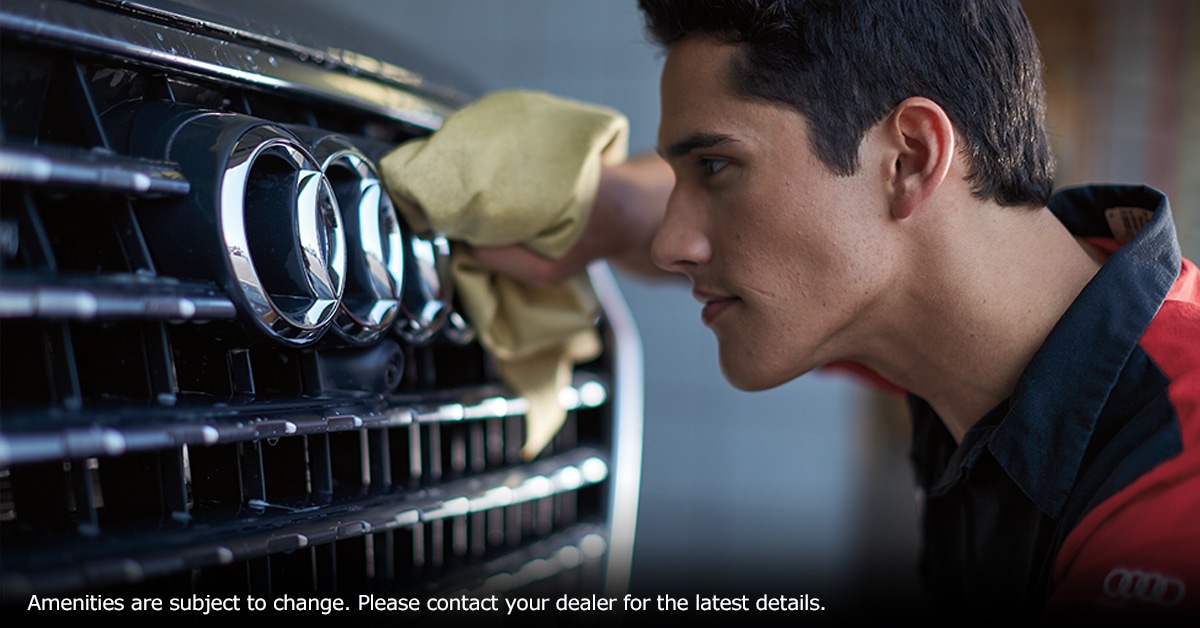 Whether they're interested in a new Audi model or they want to get one of the pre-owned Audi vehicles in our inventory, many drivers trade-in their current car and use the proceeds as a down payment. If you plan to do the same, it's a good idea to prep your car for the upcoming trade.
While preparation is key to ensuring you get top dollar for your vehicle, you shouldn't waste your resources on things for which you won't earn your money back. In other words, leave any necessary major repairs to the dealer but take care of smaller tasks you can do on your own.
If you contact or stop by Audi Indianapolis to see what you should do to prepare for a trade, we'll tell you that the most basic thing you can do is clean your automobile. You want your car to make a good first impression and cleaning it will help your vehicle do just that.
Investing time in removing your personal belongings is also a good idea. As you're taking your possessions out of your car, you should put any items your car originally came with back in if you've removed them, such as your owner's manual.

Check all of your vehicle's lights. If you notice any bulbs that are burnt out, you can order replacements online from our Audi parts center serving Fishers, IN. Are your headlights foggy? You can clear them up easily with some whitening toothpaste and a small dose of elbow grease.
If your windshield is cracked, you should have it replaced before you attempt to trade-in your car. Contact your insurance company and see if it will cover the cost of replacing your cracked windshield.
For more tips about getting your automobile ready for a trade, visit Audi Indianapolis!