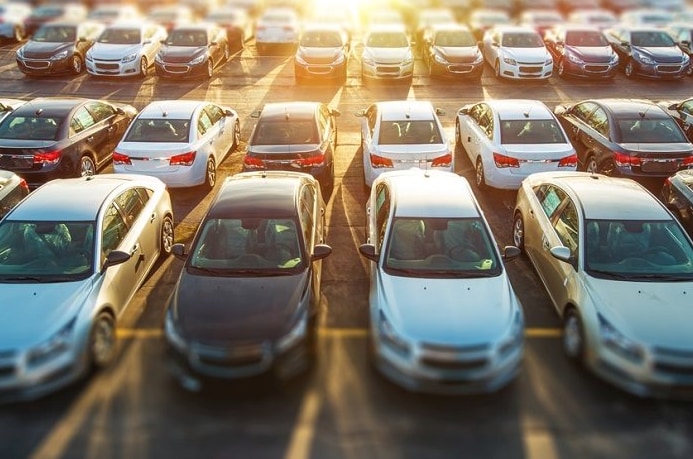 You see it all the time when you're looking for pre-owned cars Indianapolis has to offer: there's the regular pre-owned car, and then there's the rarer Certified Pre-Owned (CPO) vehicle. At face value, the only thing you might notice is that the CPO car might have a more recent model year, but other than that, who knows? Well today, Audi Indianapolis is here to show you just what the difference is between the two kinds of pre-owned Audi cars.
Pre-Owned Vehicles
These are vehicles that meet the rigorous standards we have at Audi Indianapolis, from and Audi q3 to an Audi a6. No matter what it is, we make sure to check the history and provide a thorough inspection checking vital systems, powertrain, and more. We've always got a healthy supply of pre-owned Audi cars and more at our Indianapolis Audi dealership to serve our customers, so make sure to check them out today.
Audi Certified Pre-Owned Vehicles
When it comes to top-of-the-line second owner experiences, purchasing an Audi Certified Pre-Owned vehicle is at the top of the list. Everything about an Audi CPO car expresses confidence – from the 300+ point inspection covering every inch inside and out of the vehicle, to the transferable limited warranty, right down to the 24-hour roadside assistance. Not one CPO Audi vehicle is over 60,000 miles or older than 5 years, which means that any CPO car you pick continues with the new vehicle warranty from Audi in the first place, if it still has it. If not, the CPO Limited Coverage Warranty, which lasts for five years from when you buy the CPO vehicle, will continue for an extra year, and have no mileage limitation!
Learn More Today
We're just scratching the surface when it comes to our CPO Program and the excellent vehicles you can find here at Audi Indianapolis. Check out our CPO selection on our website, and give it a virtual test drive! Stay safe out there, and we'll speak to you soon.