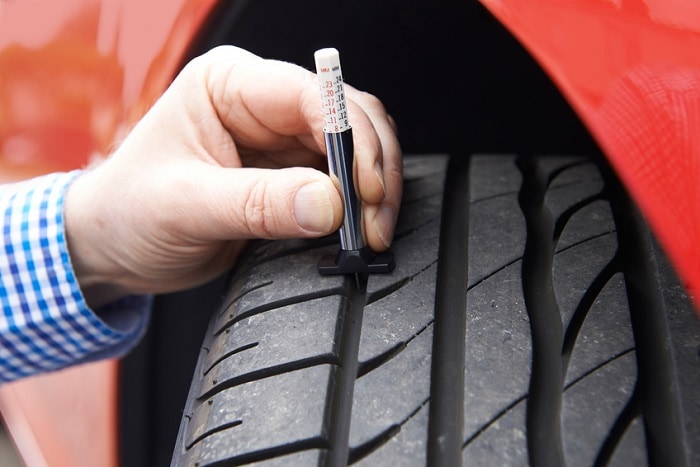 Once the summer has faded out and it begins to creep into the month of October, you will have the feeling of cold weather approaching. What this means is that you need to prepare your Audi Q7 for both the fall and winter months. Any vehicle is impacted negatively by cold temperatures in a variety of ways, so it is all a matter of how you deal with it.
It is always best to treat fall as a great time to work on preparing your vehicle for the chill of winter. Colder weather is known for putting strain on your windshield, your tires, and much more. In order to make sure you are ready for the chill in the air, you can bring your vehicle to Audi Indianapolis for:
Belt and Hose Checks – We can take a look at your vehicle to ensure that there is no cracking or leaking in any of your hoses or belts. It is important that nothing is frayed, splitting, or glazing in any way. If you need any replacements, we have genuine Audi parts and a trained service team to take care of it for you.
Fluid Levels – Vehicle fluids should be replaced and topped off regularly, which includes transmission fluid, brake fluid, coolant, washer fluid, and power steering fluid. All of these fluids are critical for safe, optimum function.
Tire Inspection – Your tires should always be inflated properly and have plenty of healthy tread. If you need a tire rotation or new tires, we can make sure that you have what you need for your vehicle.
Oil Change – Be sure to check with our Audi service center to see if we have any specials available for oil change service. The oil in your vehicle will help to ensure all parts are lubricated properly.
When fall is all around you, having a vehicle that runs beautifully makes a world of difference. Come see us today at Audi Indianapolis so that we can help you get your vehicle ready for colder weather. You will find us located at 4610-B East 96th Street in Indianapolis, IN.