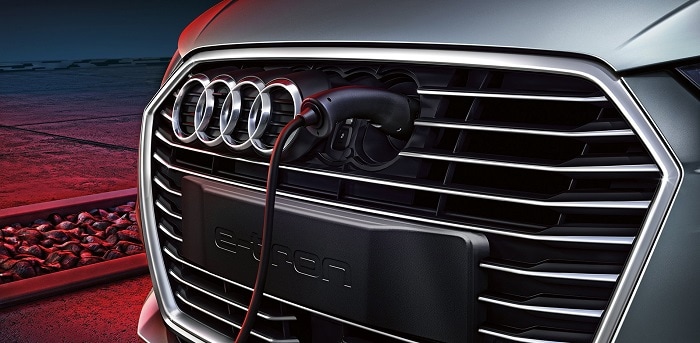 There are a couple of things we know about the future of automobiles: manufacturers like Audi are going to put more emphasis than ever on green drivetrains, and consumers aren't going to stop loving sport utility vehicles and crossovers any time soon. In reading these tea leaves, then, it should come as no surprise that Audi has introduced a
new Audi
electric crossover vehicle that, frankly, offers the potential to be one of the most desirable upcoming automobiles in the industry.
There's a lot to love with the Audi e-tron Sportback from an aesthetic standpoint, what with its sporty silhouette and non-traditional grille, the real standout statistics for this automobile come under the hood. The completely electric drivetrain is frankly remarkable, improving in areas where the competition has stagnated in recent years.
For starters, the range on this fully-electric crossover is expected to reach upwards of 300 miles on a full charge, which is more than enough for even the longest of daily commutes. It isn't just efficient, though, as it also will possess the ability to jump from zero-to-60 mph in just 4.5 seconds. That's on par with some of the more powerful gas-engine luxury vehicles available today, all from a CUV that runs on batteries.
We know that Audi engineers have plans to produce more SUVs in the immediate future, which means even more great choices for crossovers are coming to your friendly neighborhood
Audi dealership in Indianapolis
. The Audi e-tron Sportback will be made available sometime in 2018, but in the meantime, feel free to stop by our facility and test drive any of the other great SUVs currently in stock. Audi makes a fine SUV, further proven by great new vehicles like this.