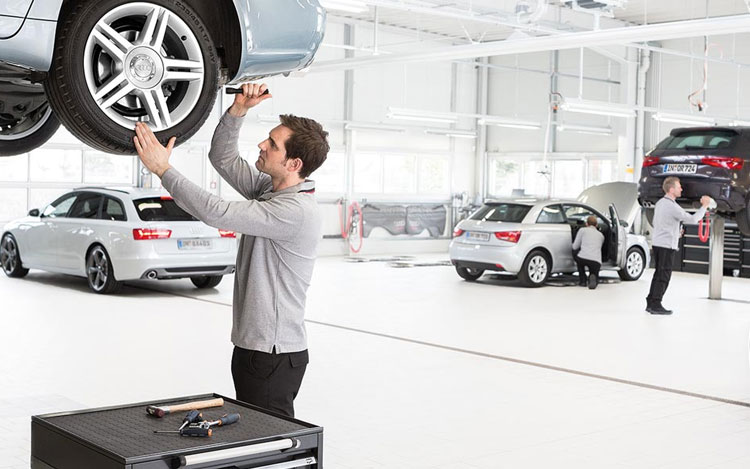 Audi vehicles are legendary for giving you ample power, acceleration, and traction, even in extreme weather conditions. But that level of performance doesn't work on its own - it relies on top-quality tires to efficiently transmit power from the engine to the road. That's why our Audi Indianapolis service team works overtime to make sure your tires are able to tackle the toughest conditions, all by monitoring simple features like tire pressure, rotation quality, tread depth, and more. If your tires are worn or aged, freshen them up with some of our new Audi tires, so the rest of your car's systems can give you the performance and safety you deserve.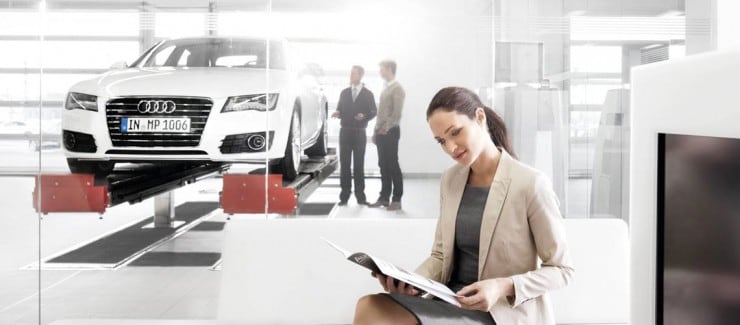 Tire Services We Offer 
It's easy to take your car's tires for granted, given that you don't interact with them much, but it's important to constantly monitor them for defects like low tread depth, deflation, or poor alignment. Deflated or poorly-aligned tires in particular can cause your tires to wear out quicker or become loose, which increases your chances of blowing out on the road. 
Luckily for you, every service visit at our Fishers, IN Audi dealership comes with a tire inspection, so that we can make sure your tires are in mint condition before you hit the road. Our service technicians at our Audi service center can also rotate your tires, so they can all wear evenly. That way, when you need to replace your tires, you can replace all four at the same time. You should aim to get your tires rotated with every other oil change, just to make sure they get rotated on a regular basis. No matter what type of tire repair or replacement your car needs, we offer a full selection of OEM-specific tires for your used or new Audi vehicle.  
We understand that certified, reliable tires aren't cheap. To make your tire-shopping experience that much easier, our Audi Indianapolis dealership offers frequent Audi parts specials, as well as service specials that are updated frequently. Above all else, we want to help you get all types of necessities for less.  
If you're not sure if or when you need tire service, look no further. Visit your local, Carmel, IN area Audi dealers at 4610-B East 96th Street, or give our service center a call at (888) 378-5958. We look forward to getting your car's tires in top-top shape!