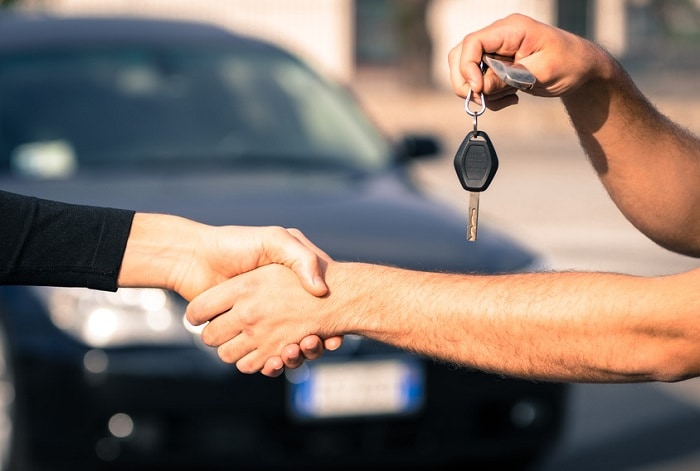 The possibilities you will discover for a new automobile are endless when you come to Audi Indianapolis. Proudly serving the Indianapolis, IN area for many years, our enthusiastic Audi dealers have the sole priority of ensuring that drivers in the area are matched with their perfect vehicles. Our vast inventory covers all bases, representing the versatile array of body styles that make up the automobile industry. Drivers who need room for their family or who enjoy the feel of large Audi vehicles will enjoy getting behind the wheel of one of our all New 2022 A4 Allroad vehicles. Not only will you not have a problem finding a vehicle that meets your needs at Audi Indianapolis, but you will also not have a problem finding a vehicle that meets your budget. Not only do we have financing specials available to help you save money on your next vehicle, but we also have trade-in options.
The trade-in values that you will find at Audi Indianapolis exceed our competitors. You can choose from new Audi cars or you can opt for pre-owned Audi vehicles, and save even more money. At our dealership, we make the trade-in process as easy as possible, so our clients can find the best deals and get the best values without any unnecessary stress. You don't even have to physically come into our dealership to get an idea of how valuable your trade-in will be. From the comfort of your own home, you can go to our website and get started filling out our interactive "Edmunds MyAppraise Trade-In" form, which will give you the true market value of your trade-in. When filling out the form you will need the make, model, year, and style of the vehicle you want to trade-in. You will also need to fill in the colors and features that your trade-in has, as well as the condition and the mileage. With that information, we can get you the true-market value and allow you to make the most informed decision on doing what is best for your budget.
Before you bring your vehicle to trade-in for a brand new 2022 Audi e-tron or any other vehicle that piques your interest out of our inventory, there are a few things you may want to do to prepare. Clean the inside of your car and be sure to remove anything left behind, such as garbage or personal items you may have forgotten. Give it a quick car wash and have it looking its best. If you have any bumper stickers or decals on the exterior of the car, it might be a good idea to take them off, so you can have your car looking as close as it was to when you first got it. Most of all get excited about the brand new journey you are about to embark on with your new Audi car that you will get as a result!
Our dealership can easily be reached thanks to our central location in Indianapolis at 4610-B East 96th St, Indianapolis, IN 46240. Our Audi dealers maintain the Audi Indianapolis legacy by providing amazing customer service to the people of the Indianapolis area and providing the tools to not only find a perfect vehicle but to also save money on it and maintain it. We can't wait to show you everything we offer!