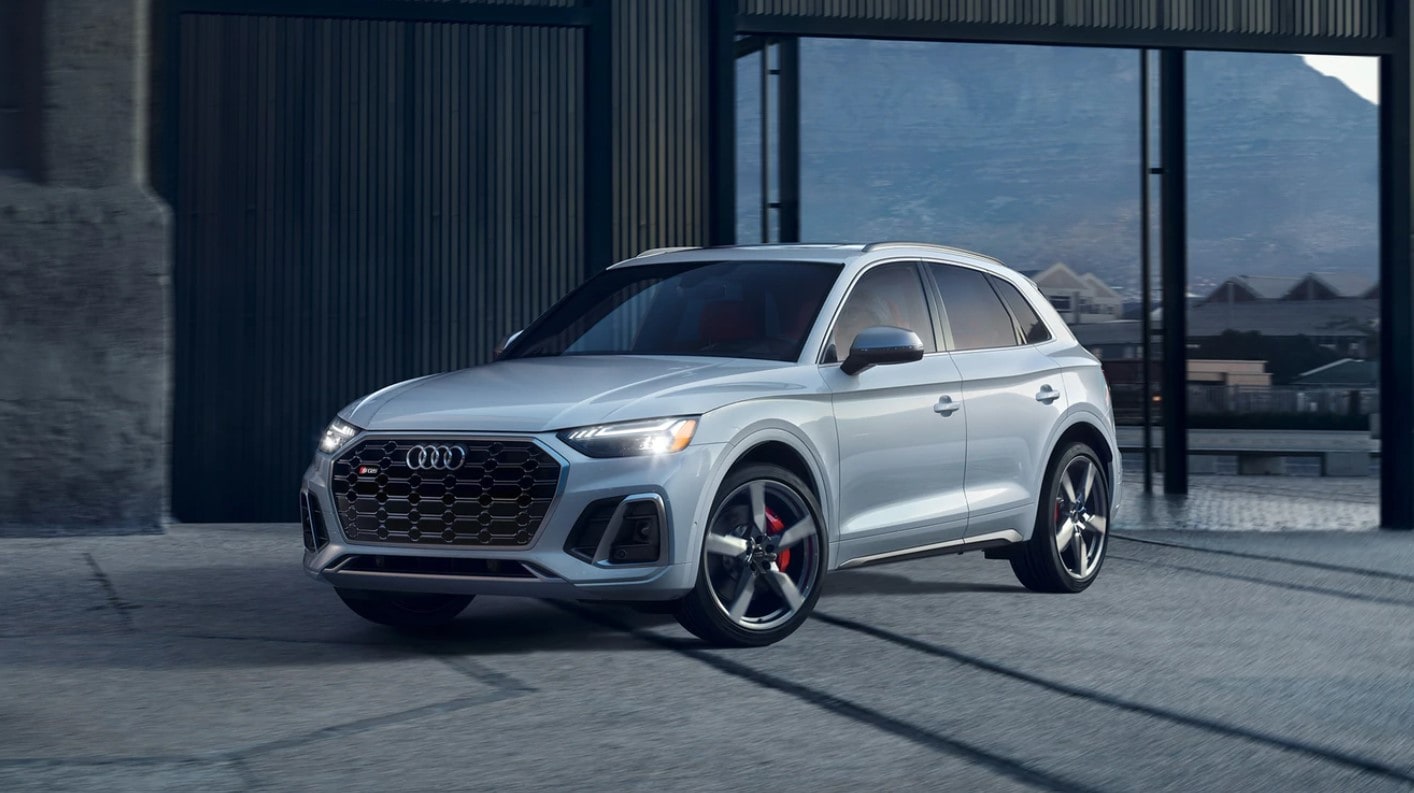 It's hard to find an SUV that excels in both performance and style. Thankfully, the 2021 Audi SQ5 delivers on all categories. Built to impress and engineered for speed, this SUV is also perfect for those who require a high level of taste and power. That is why our team at your nearby Audi dealership are proud to offer the 2021 Audi SQ5 to our Indianapolis customers.  
20
21
Audi 
SQ5
Details
The 2021 Audi SQ5 is fully equipped inside and out. Under the hood is an available 2.0-liter engine capable of producing 261 horsepower and 273 lb-ft of torque. Made of high-quality alloys, this engine is fully turbocharged and can accelerate from 0 to 60 mph in 5.7 seconds.  
To top it off, there's an available engine that's a hybrid, featuring a 12-volt hybrid motor that significantly lowers fuel consumption.  
The 2021 Audi SQ5 features a fuel economy rating of 23 mpg in the city and 28 mpg on the highway. This allows you to spend more time accelerating down the highway and less time at the gas station. 
And with its available quattro® all-wheel drive technology, you'll be able to take this SUV anywhere under any type of road conditions. 
Like all Audi cars, the 2021 Audi SQ5 is built with luxury in mind. So be prepared to be treated like royalty as soon as you start the engine.  
20
21
Audi 
SQ5
Safety and Special Features
The best part about the 2021 Audi SQ5 is that it's as safe as it is elegantly designed. Take for example the Audi pre sense® standard safety features. This system protects all passengers from harm as it scans ahead for potential collisions and is capable of closing the windows and sunroof automatically.  
The heated front seats, on the other hand, keeps the front passengers feeling comfortable. They work perfectly with the available heated exterior side mirrors, keeping everything warm during cold winter months.  
Buying a 
2021 Audi 
SQ5
The 2021 Audi SQ5 is available for you to test drive today. Come by our dealership where we also offer excellent Audi service and regular Audi lease deals. We hope to see you soon!