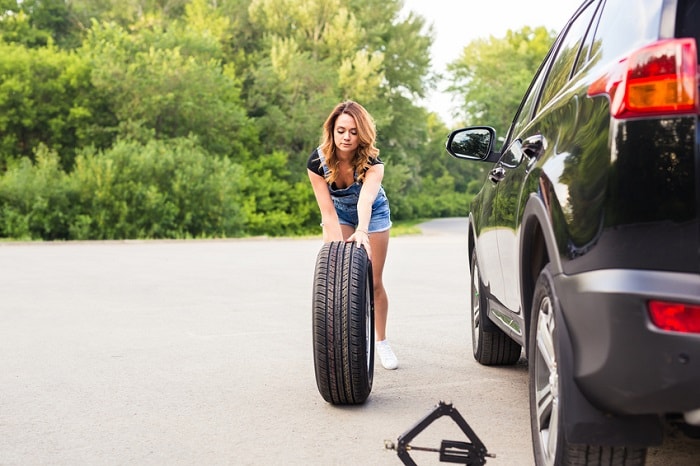 No one wants to be in a situation where they have a flat tire and not know how to change it out. Our team at Audi Indianapolis can outfit you with a brand-new tire for your Audi SQ5 or Audi Q8 when you visit our state-of-the-art service center, but we also want you to know what to do when you are out on the road. You can take some of these helpful tips and tuck them away in the back of your mind to use should you find yourself in a dire situation.
Changing A Tire
- Pull over to an area off of the road as far away from busy traffic as you can, making sure that you have plenty of space to work.
- - Grab your spare tire, your jack, and your tire iron from the car.
- - Loosen your wheel lugs on your flat tire before you jack up the car.
- - Once the lugs are loose, jack up the car to remove the flat and replace it with your spare tire.
- - Use the jack to carefully lower your Audi back down to the ground and then tighten up all the wheel lugs.
- - Double check lug tightness before driving off.
Tip: If you are unsure of the best way to jack up your car, you can refer to your owner's manual for detailed information for proper jack placement.
All drivers should have a properly inflated spare tire and the right tools ready to go in their vehicle at all times. Once you successfully change out your flat, you can then bring your Audi to our technicians at Audi Indianapolis for a brand-new tire to have it mounted and balanced. You will find us at 4610-B East 96th Street in Indianapolis, IN. To make an appointment for a new tire, you can reach our Audi service team by calling (888) 378-5958.