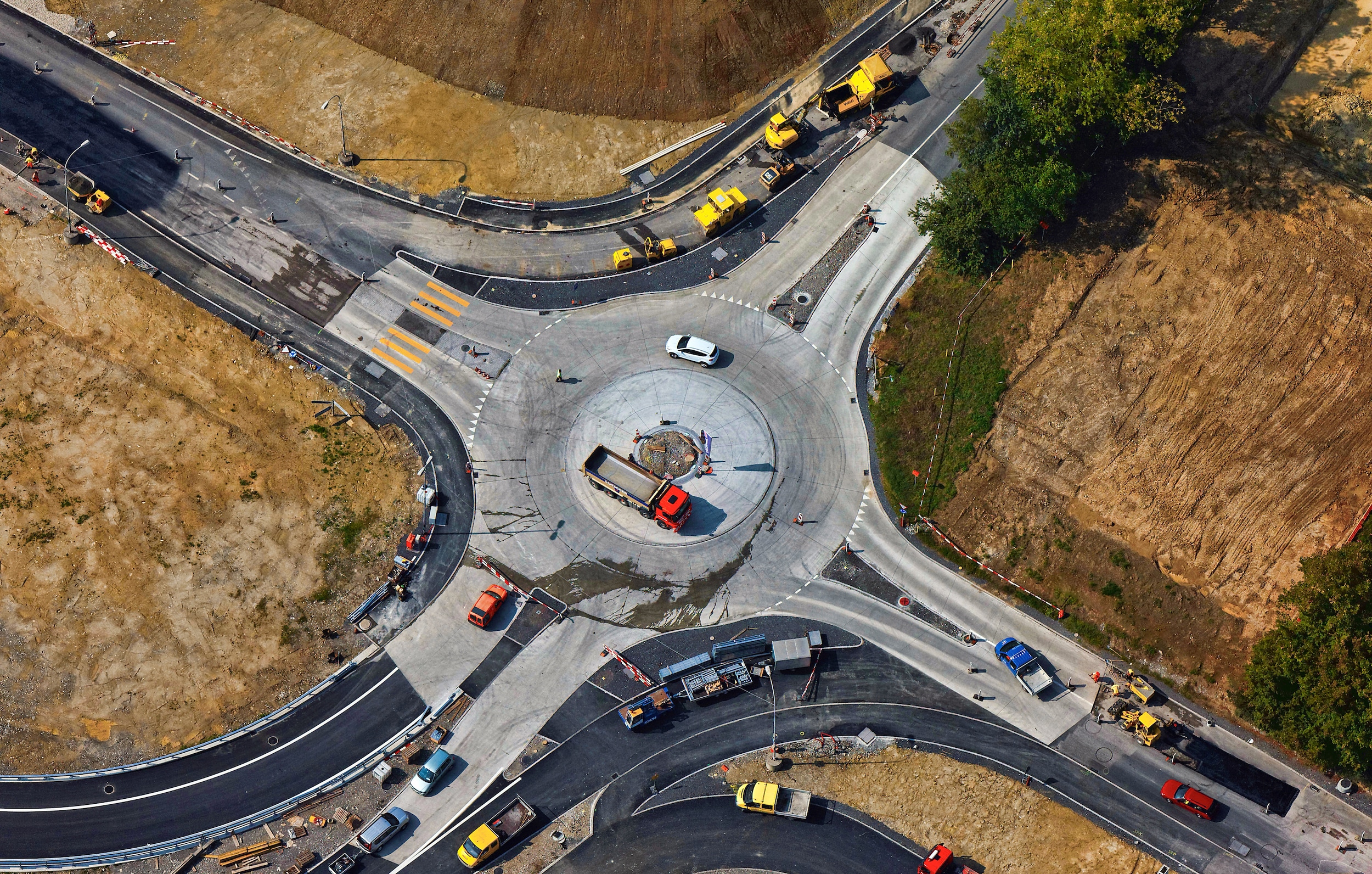 It is not necessary to be a defensive driver when you are in your new Audi just as long as you have some tips and tricks on how to deal with some of the more common road hazards that you may face. At Audi Indianapolis, we know that road hazards can pop up quick, so we wanted to go over some of the situations that you might come across and how to deal with them in the best way possible. If something should happen when you are on the roads, you can feel confident about bringing your vehicle into our Audi service center and we will make sure you get the repairs that you need.
Vehicles Hauling Items –Some trucks or passenger cars may be hauling various items in front of you on the roads. Should any items or debris fall off in the path in front of you, it could turn into a dangerous situation. It is best to keep a safe distance to avoid anything that is not secure.
Construction Zones – Once you come across a work zone, it is best that you follow posted speed limits and any instructions given by workers in the vicinity. Slow your Audi A3 to a lower speed and remember that you need to be prepared for stops or changing lanes to get around the work area and any heavy equipment.
Children And Animals – Residential areas are known for pets and children that may wander into the road. Remain alert and keep your eyes open for kids that may be riding bikes, walking, or playing near the road.
You can always count on our team at our local Audi dealership in Indianapolis to address whatever automotive needs that you may have. You will find us located at 4610-B East 96th Street in Indianapolis if you would like to come by for a test drive. For questions on inventory or our service center, please give us a call at Audi Indianapolis at (888) 378-3080.