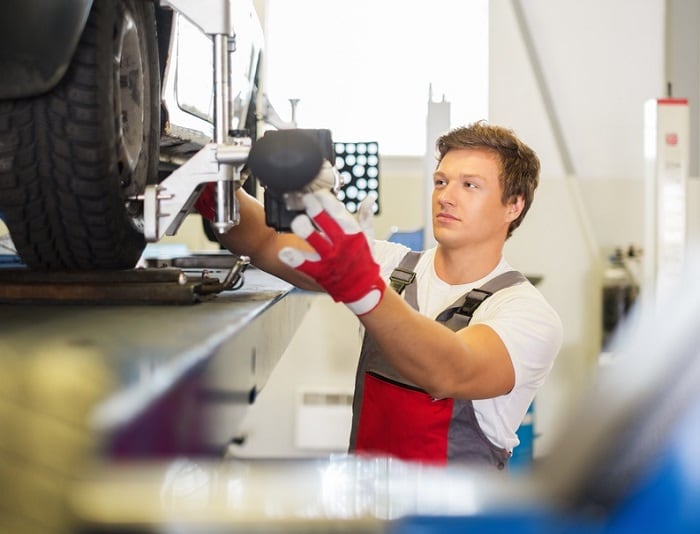 When winter comes to an end, it is always a great idea to make sure that your vehicle is ready for road trips and spring adventures. Because April is National Car Care Month, it is the perfect time for you to tackle any automotive issues that you may have been ignoring during the winter months. We have a dedicated team of Audi service technicians and Audi parts specialists here at Audi Indianapolis to help you make sure that your car is on track and ready to give you many miles of enjoyment.
What Is National Car Care Month?
There are two particular months out of the year where the Car Care Council shares with drivers all of the benefits of regular vehicle maintenance. These two months are April and October, and it's a great time to understand how to care for your vehicle to ensure longevity, safety, and overall driving enjoyment. Information can be found on the Car Care Council website and we also have a host of valuable information to share with you at our Indianapolis Audi dealership location.
Our Car Care Professionals
Do you want to have your Audi A3 or Audi A4 in for an oil change or tune-up? We have a state-of-the-art Audi service department staffed by certified technicians to keep your vehicle in excellent shape. Do you have questions on finding the right parts to install on your vehicle or are you looking for performance parts? We can get them for you through our on-site parts center and then set up an appointment time to have them installed in our service center. You can call our service team at (888) 378-5958 to set up your appointment or use our convenient online scheduling form.
Stop by to see us this month for National Car Care Month at Audi Indianapolis. You will find our dealership located at 4610-B East 96th Street in Indianapolis, IN.