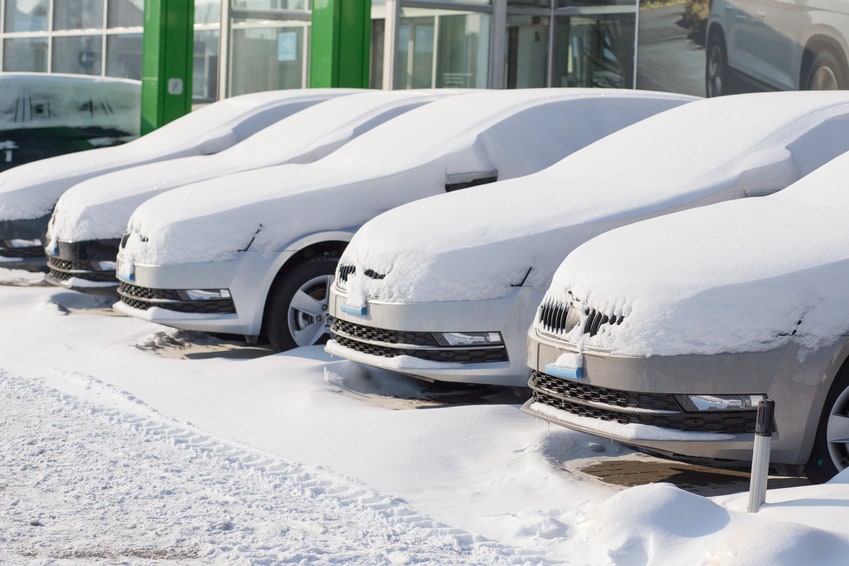 There are times during the winter months where driving can become hazardous due to the road conditions in and around the Indianapolis, IN area. When you are driving your Audi Q5 or Audi A5, our team at Audi Indianapolis would like you to have some pointers so that you can navigate the winter roads like a pro.
1. Whenever possible, avoid driving when there are severe winter conditions. If you do not need to travel to get to school or work, there is no need to take the risk.
2. Should you have to drive when it is storming, always allow some extra time to get from one destination to another.
3. Take it slow and keep in mind that you will need to travel at a speed where it is safe to navigate around other cars that may be on the side of the road, plow trucks going through, etc.
4. Always travel at a safe distance behind the car in front of you. A good rule of thumb for winter driving is to stay at least three full car lengths behind the vehicle ahead.
5. Even during the day, it is best to have your headlights on when it is storming. You will not have to worry about this if you are driving a vehicle with automatic daytime running lights.
6. Make sure that your tires have ample tread and that you have a kit with you inside your car should you have to pull over for a bit. This kit could include a warm blanket, a battery pack for your cell phone, flares, water, and snacks.
The team at your local Indianapolis, IN Audi dealer would like to see you safe on the roads this winter season. Bring your vehicle into our Audi service center for winter maintenance or a tire check to be on the safe side. You will find Audi Indianapolis located at 4610-B East 96th Street in lovely Indianapolis, IN.