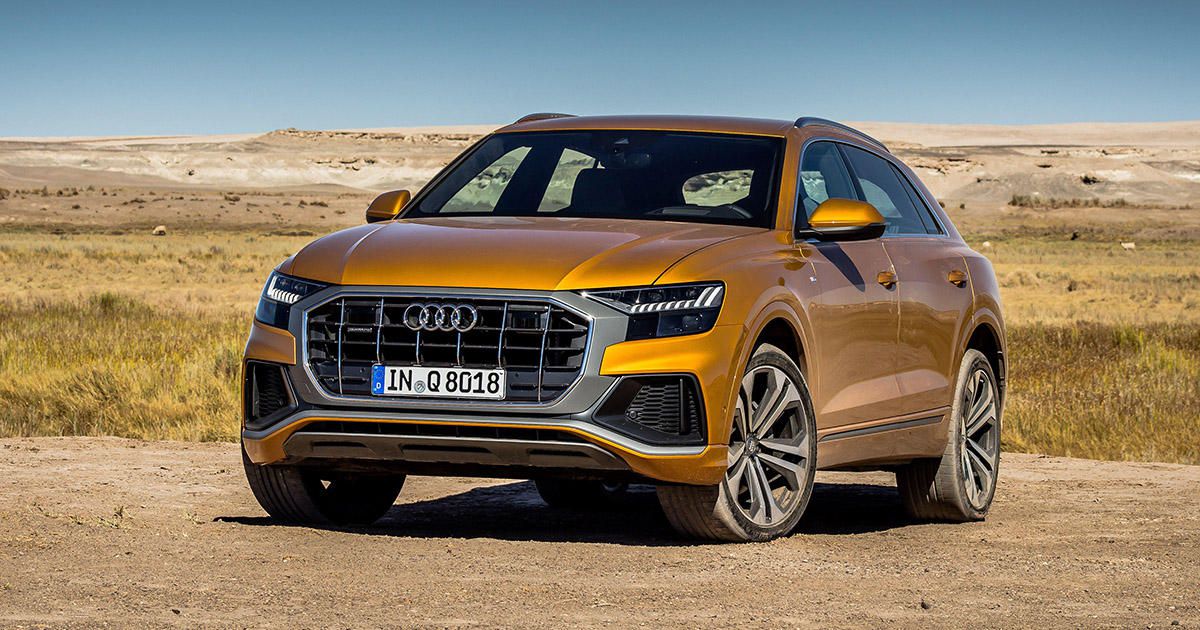 If you're in the market to buy or lease a luxury vehicle, we invite you to check out our inventory of new Audi cars. As you go through our extensive inventory, you might start to wonder how our premium automobiles compare to their rivals. If you're interested in the 2019 Audi Q8, for example, you might be curious about how the luxury SUV stacks up against the 2019 BMW X5.
The 2019 Audi Q8
As an Indianapolis, IN Audi dealer, we can tell you that the great-looking 2019 Audi Q7 used to sit atop the Audi brand's SUV lineup, but now the Audi Q8 commands that enviable position. If you're wondering why you never noticed the Audi Q8 until the 2019 model year rolled around, it's because the SUV is all-new.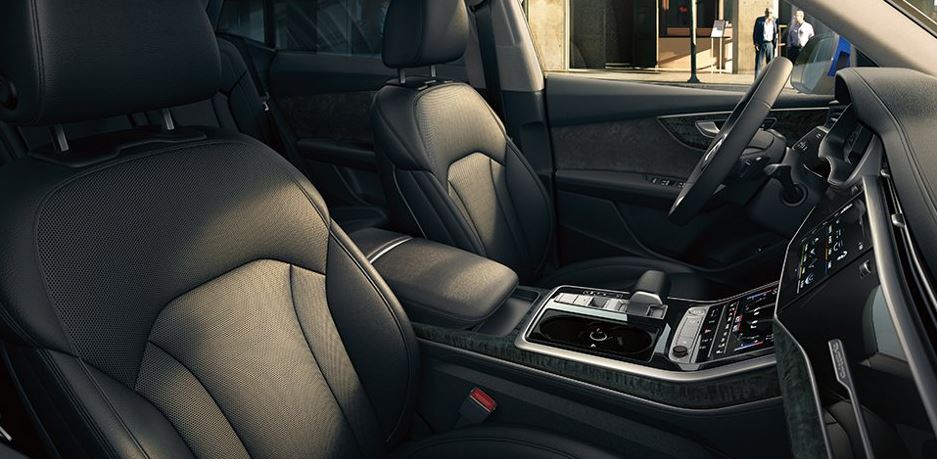 One of the most striking things about the stunning 2019 Audi Q8 is its Virtual Cockpit, which makes drivers feel like they're in an airplane. This layout features the latest MMI™ infotainment system, which has two touchscreens. The first touchscreen handles navigation and entertainment. The other one is used to control the SUV's interior climate and other functions. Operating the touchscreens is a breeze as they recognize simple touch gestures as well as handwriting.
2019 BMW X5
When you visit our Audi dealership near Fishers, IN, we'll tell you that the 2019 BMW X5 is also a midsize SUV with standard seating for five like the new Audi Q8 is. The BMW X5 has what's called "Live Cockpit Professional," which also features two touchscreens. Unfortunately, neither touchscreen has handwriting recognition. The new BMW X5 does have some other features in common with the Audi Q8, however, such as a panoramic sunroof and a power liftgate. Whereas the 2019 Audi Q8 is a brand-new automobile, the BMW X5 has been around since 2000, although it was redesigned for the 2019 model year.
Would you like to know more about how the all-new Audi Q8 compares to worthy competitors like the 2019 BMW X5? If so, you should head over to Audi Indianapolis to talk to our talented sales team and finance experts. It won't talk long for you to realize you can't go wrong with an Audi SUV in your driveway.