Whether you're looking for a sedan, a crossover or a convertible, the 2018 line of Audi vehicles has features that enhance your driving experience. At Audi Indianapolis, our friendly sales team is excited to show you all our new Audi vehicles .

Special Features
 As a driver, you need complete control of your vehicle. The Audi Connect MMI, an operating system that allows you to control your in-vehicle navigation system, phone calls, entertainment options and ride dynamics provides just that. The system has voice control and a touchpad. It also includes access to Amazon music, making it easy to stream your favorite artists. You'll enjoy the music through a premium Bang & Olufsen 3D-sound system.
Safety features help make your ride stress-free. Most Audi models have several tools to help you watch the road. Adaptive Cruise Control helps when vehicles around you aren't driving at a consistent speed. The Side Assist feature lets you know if a vehicle is in your blind spot, while the Lane Assists provides a warning should you drift out of your lane. Should you need it, the Pre Sense Plus senses possible danger, engages in four stages of pre-emptive braking and prepares the car for collision. Lastly, corner view cameras make parking and backing up easier and safer. If you're interested to learn more, visit your Audi dealer at our Tom Wood Audi dealer in Indianapolis.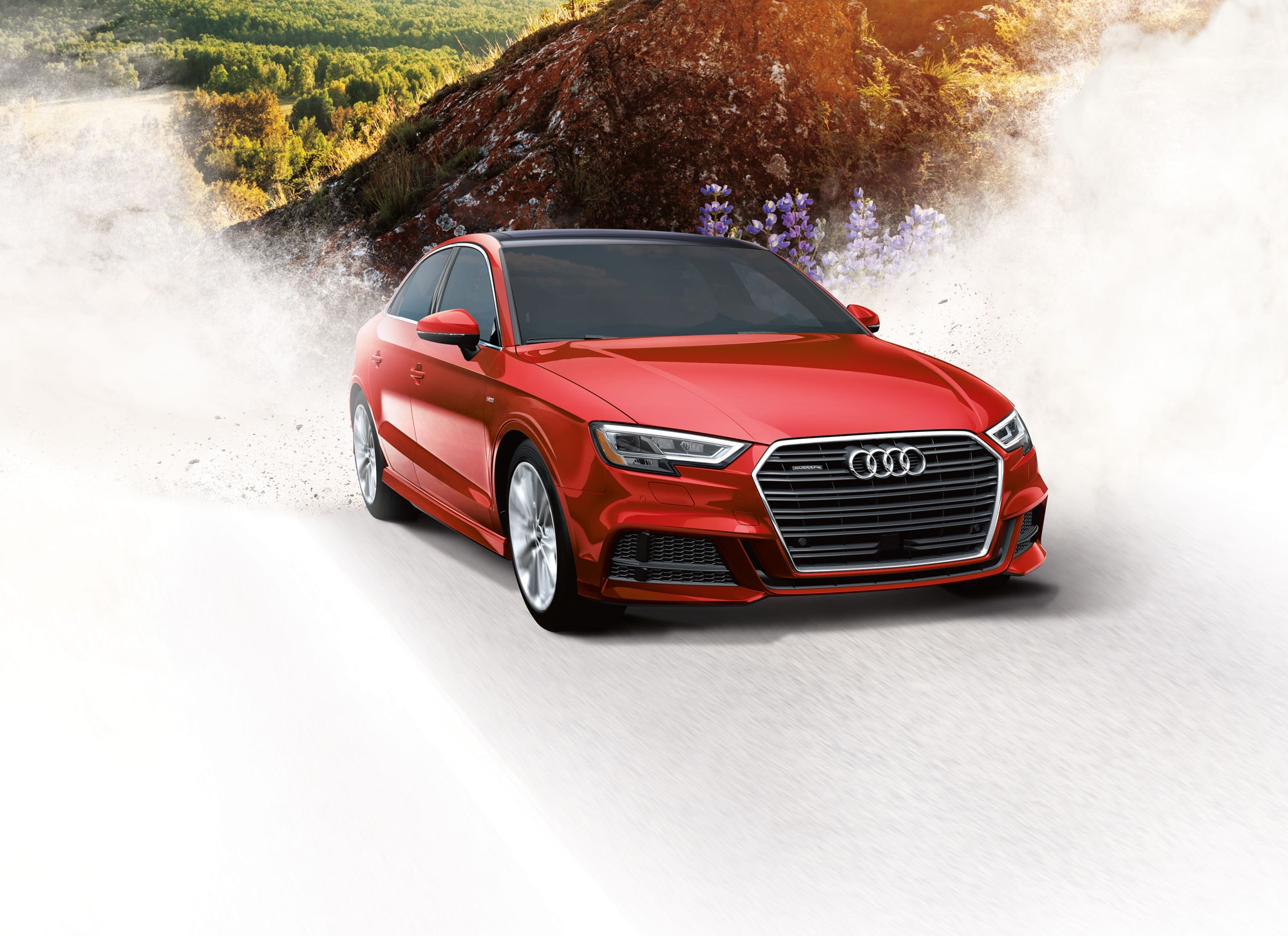 Audi Vehicles That Have Them
  With Audi, there's no limit to luxury. The classic Audi A3 sedan has a 2.0-liter turbocharged engine that achieves 186 horsepower. Get an estimated 35 miles per gallon on the highway. If you opt for the Prestige trim, it includes all the special features mentioned above.
If you're looking for a bit more room, consider the Audi Q5 , a crossover with a 252-horsepower turbocharged 2.0-liter engine that achieves 273 lb-ft of torque. Complete driver assistance, the Bang & Olufsen sound system and the Audi virtual cockpit come with most trims.
Or, for an incredibly sporty, high-performing vehicle, consider an Audi TT RS . The Coupe model can accelerate from zero to sixty in a mere 3.6 seconds, using a five-cylinder engine that achieves 400 horsepower. Who says luxury doesn't include performance?
If you're interested in a test drive, please don't hesitate to visit your local Indianapolis Audi dealership . We're located at 4610-B East 96th Street. Stop by or give your Audi dealer a call at 855-269-4643.